Updated: Jun 21
Wine is great.
It transcends time, class and geography. It's just....*chefs kiss*.
In my younger days, it wasn't always my go to drink, but I wanted to seem sophisticated so I used to drink rosé zinfandel or lambrini mixed with lemonade at parties. Peak sophistication.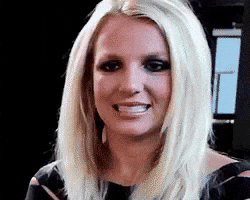 Ever since I was working the festival circuit, doing possibly the best job I've ever had, I've had a soft spot for Port. I used to work for an amazing couple, who looking back inspired me to work for myself. There was one particularly gruelling shift at Glastonbury where the punters just kept coming from opening to close and I was washing the pots. The team needed a pick me up and this beautiful pair came round with a shot of port and a slice of homemade brownie. Every time I sip port, I think of them and I think of that moment. It was probably the starting point of enjoying wine with a little nibble of something. But it would be a few more years before I refined my palette, so to speak.
After enjoying some great wines recently, I thought it would be nice to include a couple of posts about said wine. Every so often, mixed in-between the recipes and the gallivants, I want to let you know about the great wines I've tried and would recommend and so here we begin Wine Time.
In my last post, I lightly touched that Cesare and I had a tasting menu with wine pairings to celebrate our 3 year anniversary. We actually celebrated it at the venue that we will be hosting our wedding at next year.
Before we moved to Portugal, our experiences of Portuguese wines were limited. Bar the fond memories of port, I'd had my fair share of vinho verde during the summers but that was where mine and our Portuguese wine adventures had stopped....Until the last 6 months or so.
Prior to our moving, Cesare had a big wine collection and myself a large spirits collection. We were actually just under the legal amount for declaring it at customs. Our van rattled all the way down from England.
I digress. Because of the wine collection, we hadn't bought new wines for the first 6 months or so. But as the supply started dwindling down to the special occasion wines only, we started trying wines from Portugal. With such a variety available, we were surprised to find that Portuguese wines are quite possibly one of the countries best kept secrets from the rest of the world. Most of the wine we have tried thus far, has been so light and contrary to what you expect. I am no wine buff and my knowledge on grapes is limited. However, I do know what I like and I often find that others enjoy my recommendations, so for the first Chapter of Wine Time, here are my Portuguese recommendations from this past month.
White
We had a 2016 bottle of Cabrita Arinto. If you like a pinot Grigio, you will love this white wine. All of the light and delicateness of a glass of pinot, without the acidic reflux 2 hours later. Think of hot sunny days, a sea breeze and a breath of sweetness with every sip. Cabrita is made by Quinta Da Vinha in Silves, Algarve and made such an impression on me that their red is also on this list. You can check out their instagram here.
Red
We were expecting a small pour of the 2019 Cabrita Negra Mole but thankfully, we were poured a large each of this number. I usually associate red wines with christmas and cold nights by a pub fire; not really to enjoy during summer. This wine changed that. We have bought it 3 times since and also bought a couple for friends since trying it. Red wines often taste dry, heavy and thick to me and I usually have to be in the right mood to drink it. Negra Mole was the opposite. It's light and refreshing like a white but also manages to achieve deep berry and spice flavours, all whilst keeping you in that summer days and sea breeze frame of mind.
Rosé
Now for the rosé. I haven't actually drunk much rosé since my early twenties, after leaving a bottle of zinfandel out in a hot room and waking up to its smell the next morning like I'd left hot rotting strawberries in my living room. I was apprehensive when I saw the bottle at our anniversary dinner but felt willing to try it when the waiter told us a little bit about it. The bottle of Moscatel Roxo Rosé from Domingos Soares Franco is made in the Setúbal Peninsula region, south of Lisbon. We were told that the maker did not wish for it to be like a typical, sweet and syrupy Rosé but for there to be a new take, using the Moscatel grape. I was still expecting it to be sweet, but perhaps a little dry in comparison to your usual rosé. This, however, felt like it could be its own classification of wine entirely. It was like sipping iced water water that had fresh rose petals infusing it for the hour before drinking. It was subtle; the type of subtlety where you know it's there and feel no need to question it any further because you just embrace it for the beauty that it is.
To close my first chapter of Wine Time, I'll share a Portuguese wine tip that I discovered trying out new wines here.... If you're visiting Portugal and unsure what Portuguese wine to buy (and the three above don't take your fancy) buy from the Alentejo region. I'm yet to have a bad wine from there.
Speak soon,
C